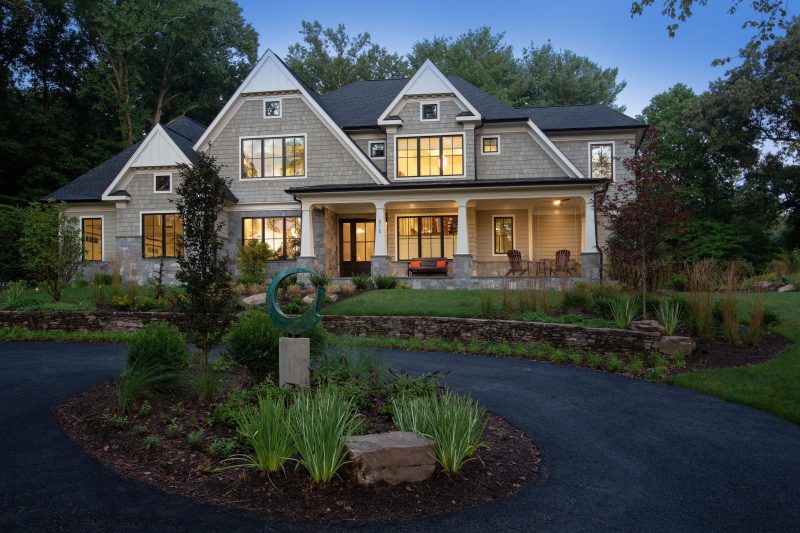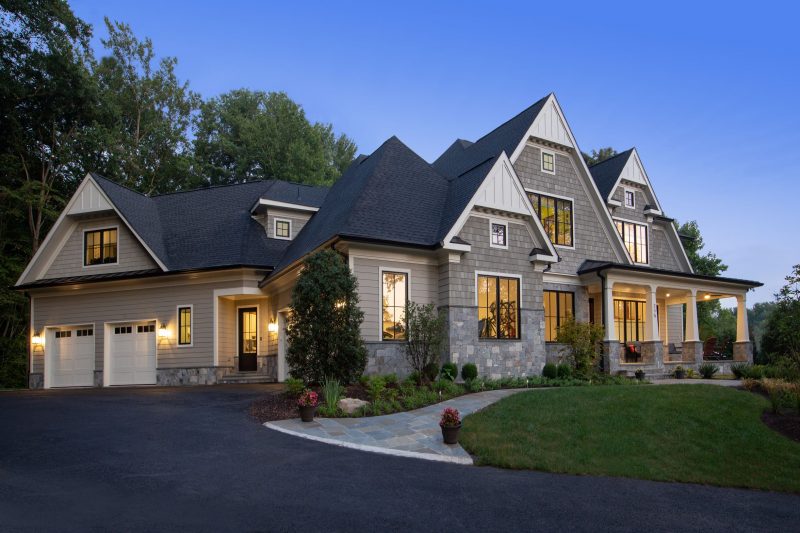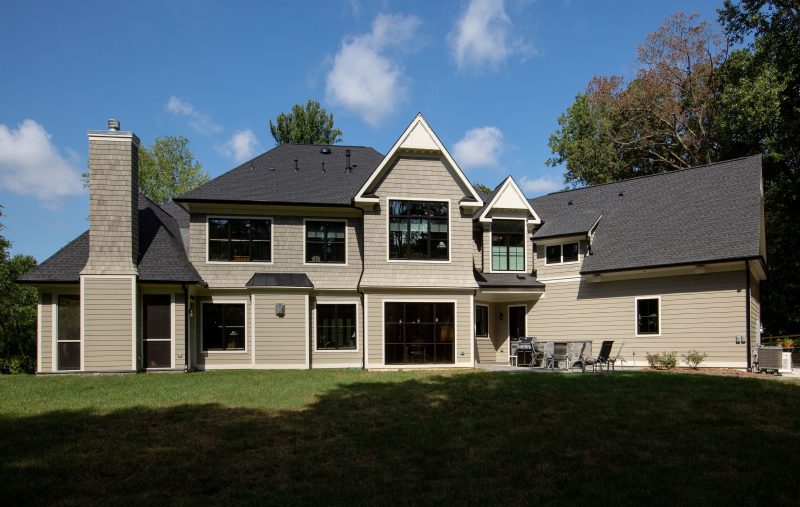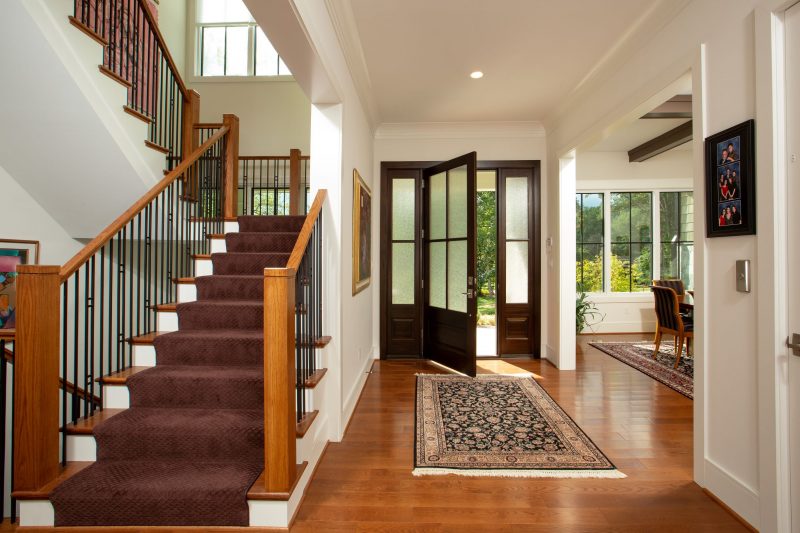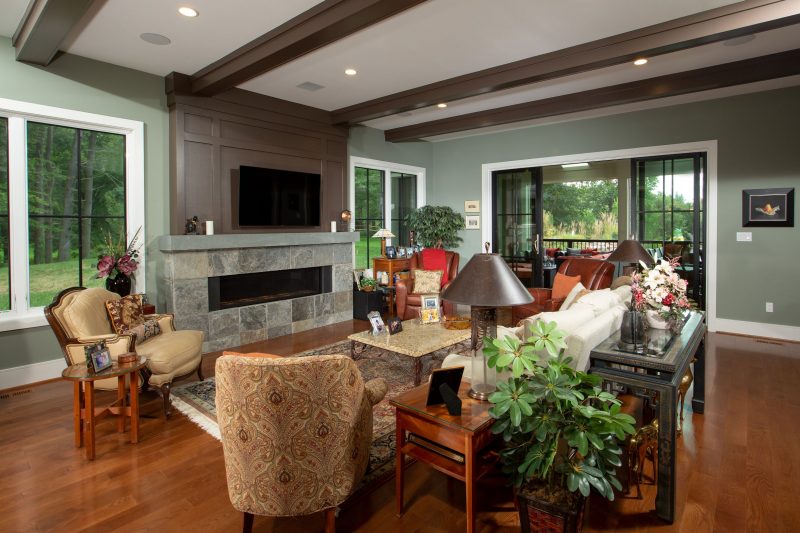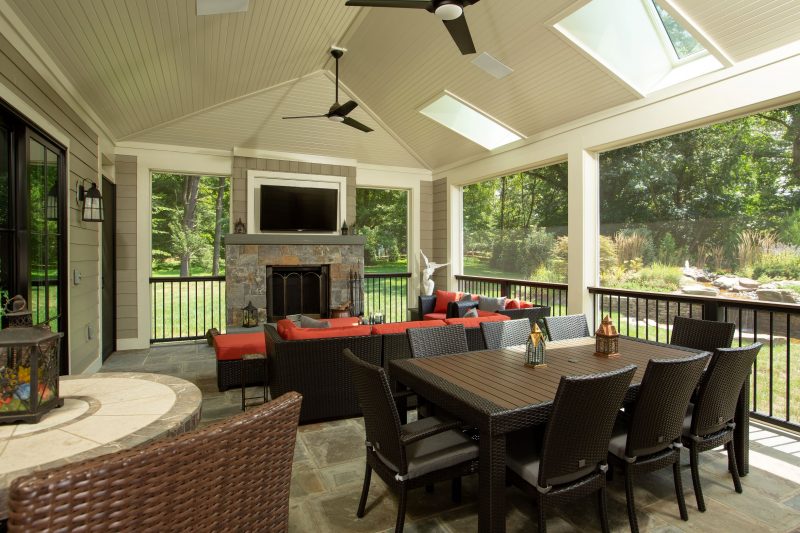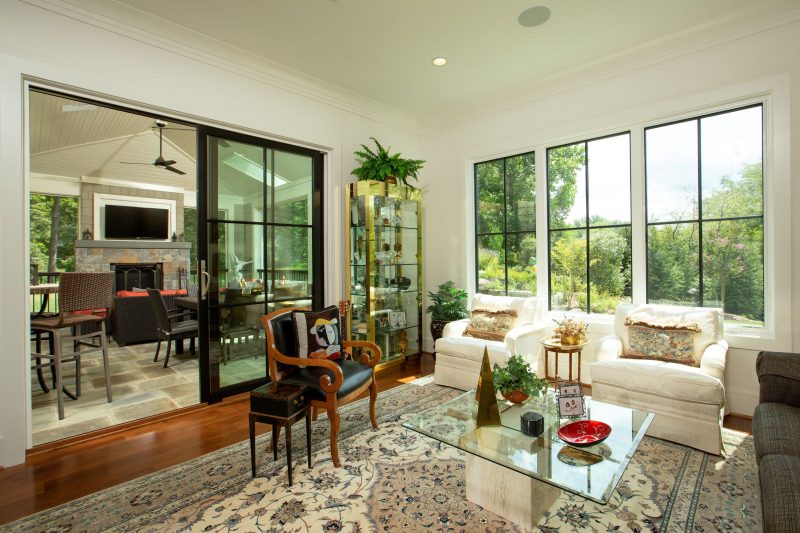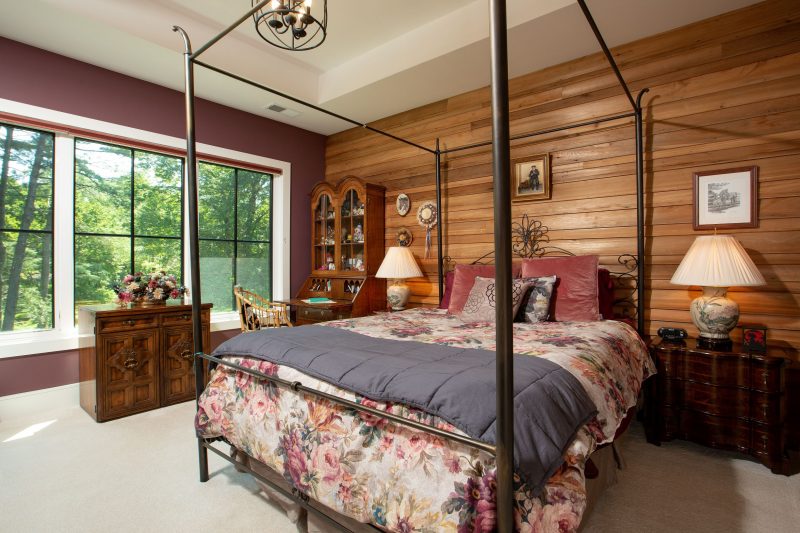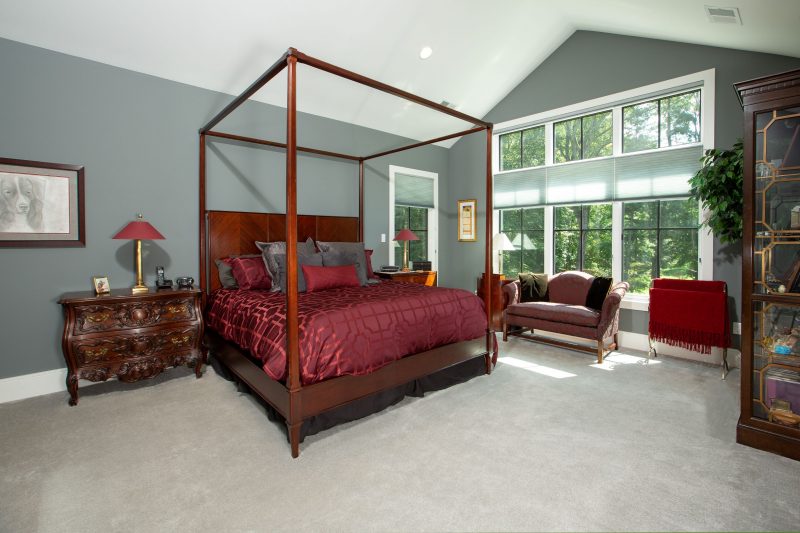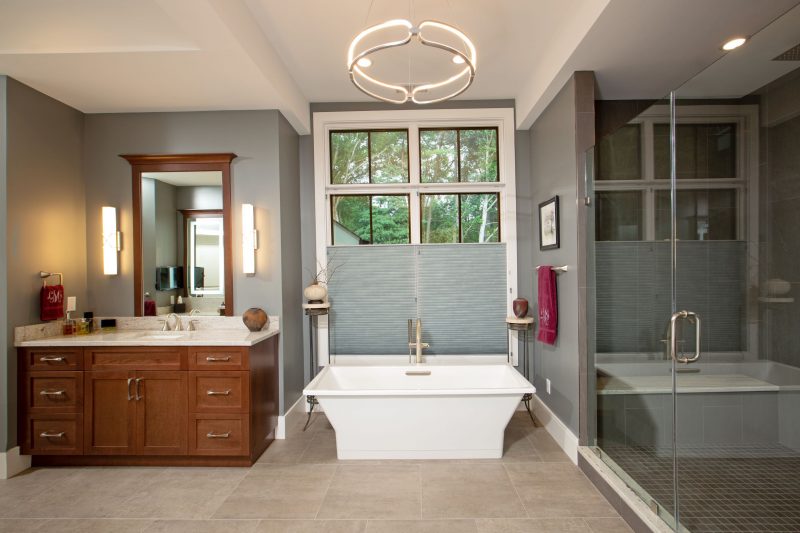 Tucked away down a narrow lane on a 2-acre wooded lot. The custom home was sighted along the front of the central ridge of the lot. The goal was to provide the rear yard to entertain family as well as setting the house on a gentle rise as you approach the home from the lane.
The exterior is set to be warm and inviting with a large front entertaining porch, complete with chairs and swing. An oversized front door with sidelights invites you into the home.
The foyer opens up to the dining room as well as to the great room ahead. The spaces flow through from one space to the other. The family room greets you with a warm stone hearth around a linear fireplace and an open entertainment bar dividing the space between the family room and the staircase. The family room opens onto the loggia as well as onto the kitchen nook. The loggia is the retreat of the house. Allowing entertaining groups that can flow in and out through the loggia, family room and living room. Throughout the home warm clean lines with tuck away private rooms and open special retreat area abound.
Upstairs each of the bedrooms carry the unique style of the person who resides there. The owner's suites provides and quite sophisticated retreat for the adults of the house with plenty of closet space and lounging space.