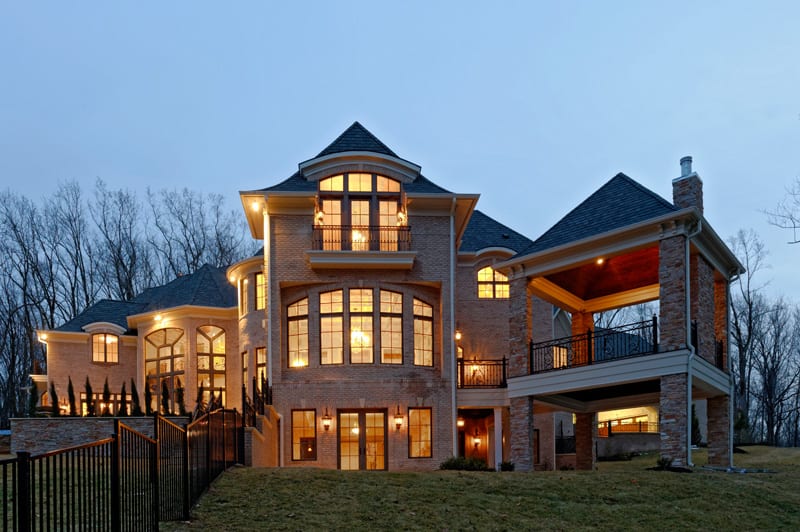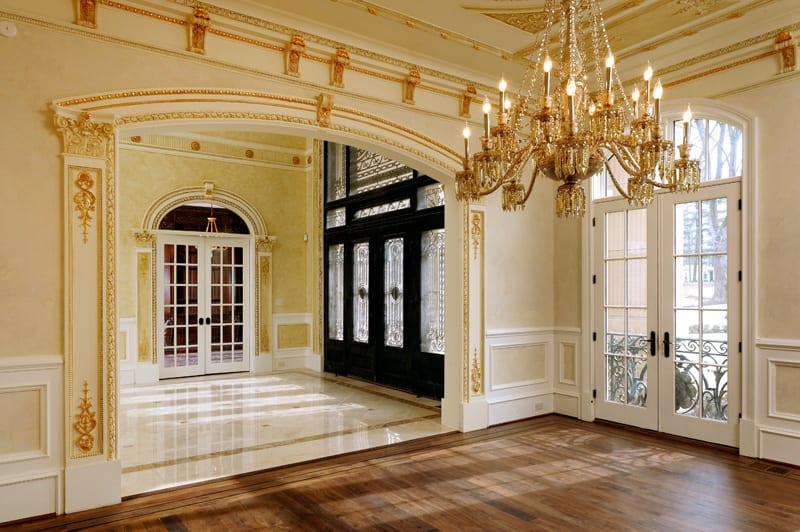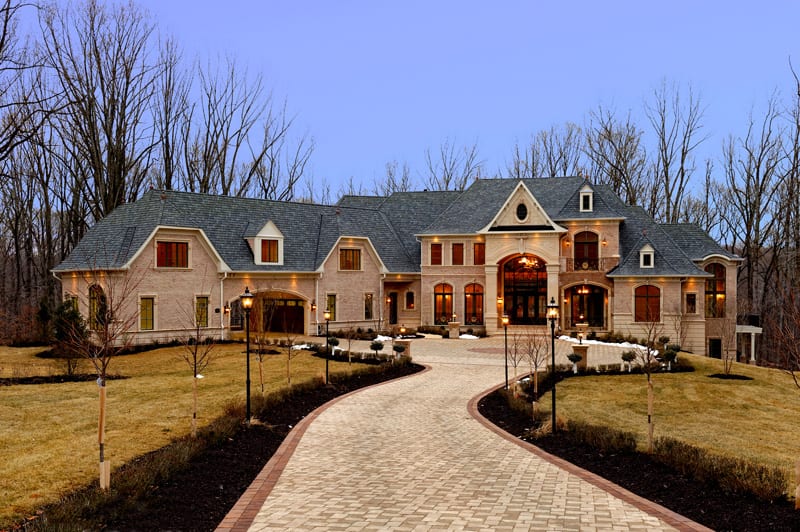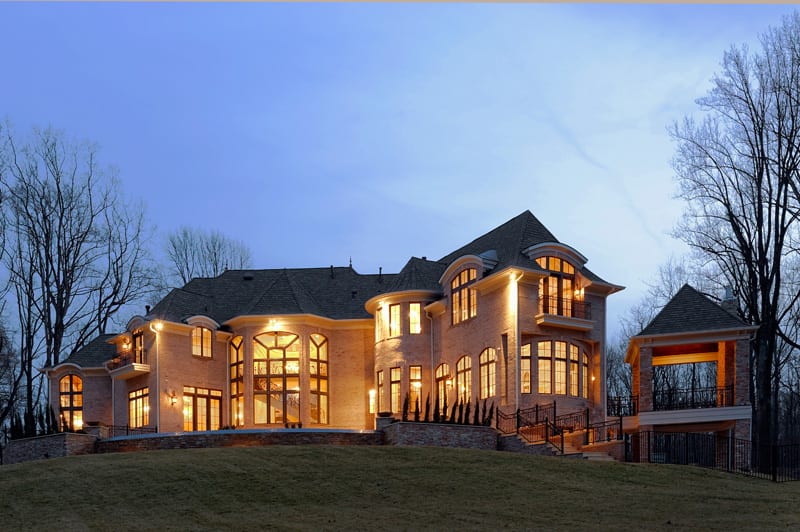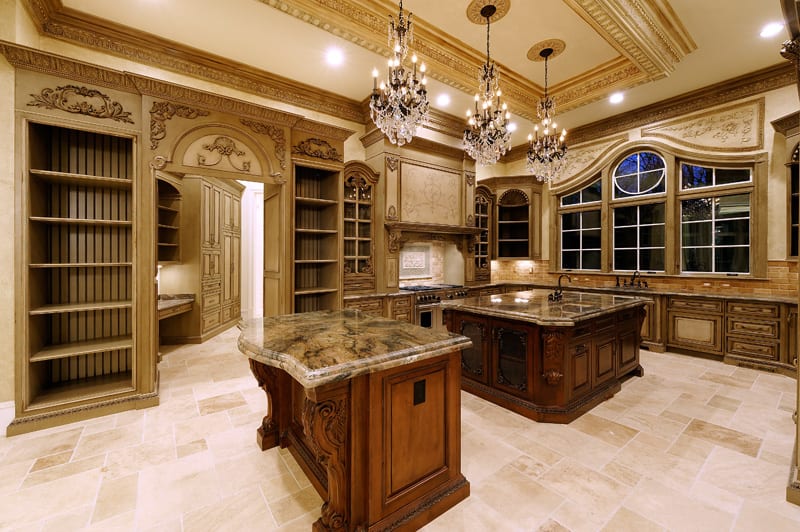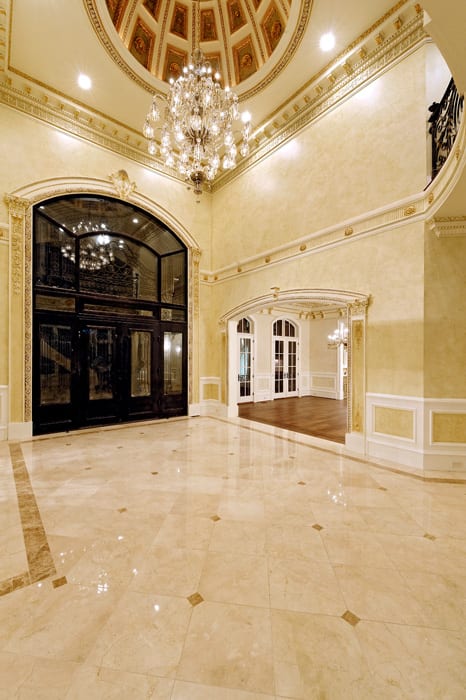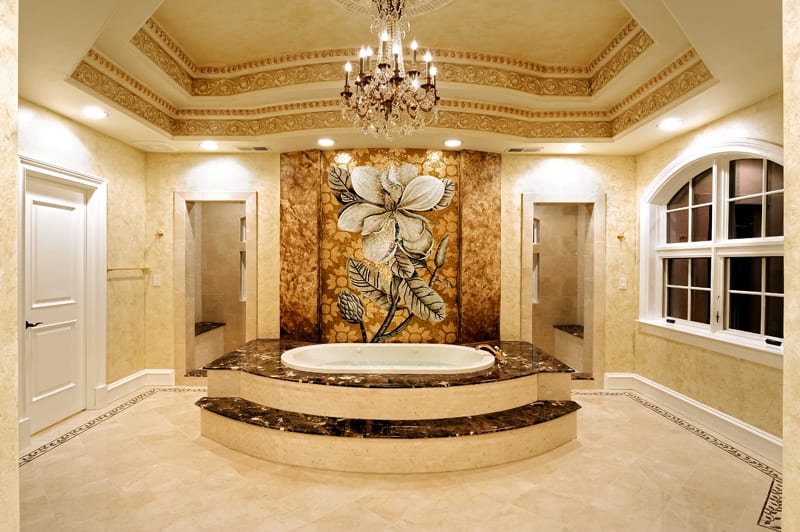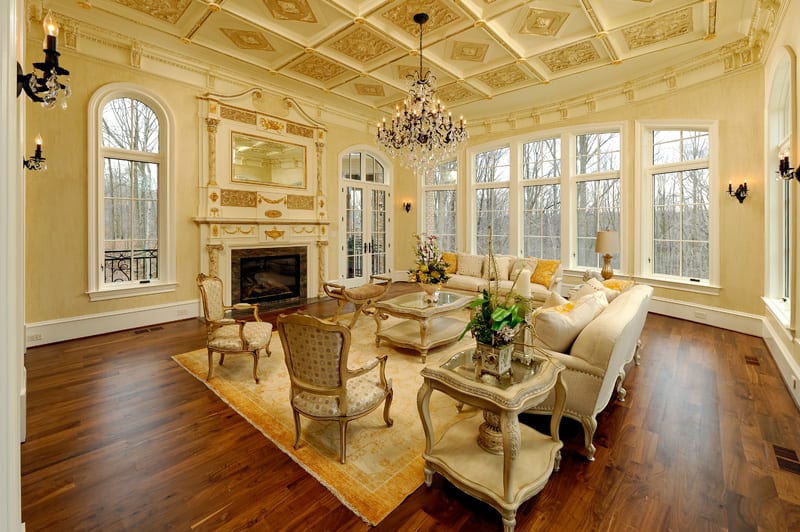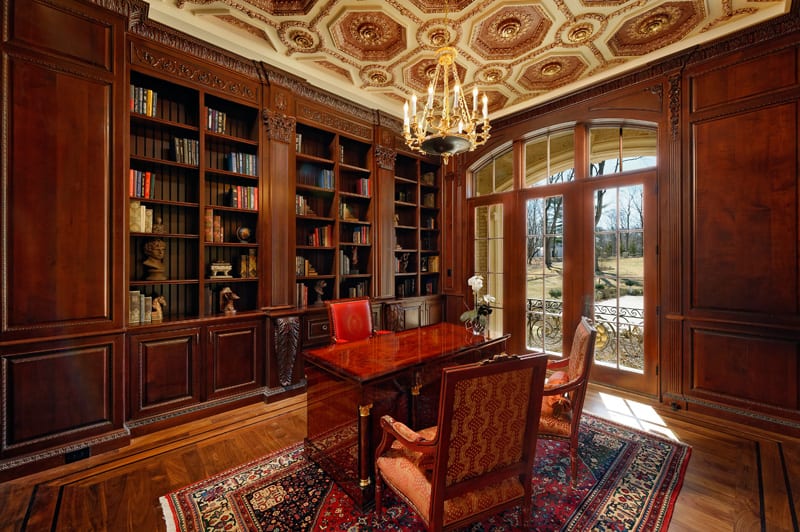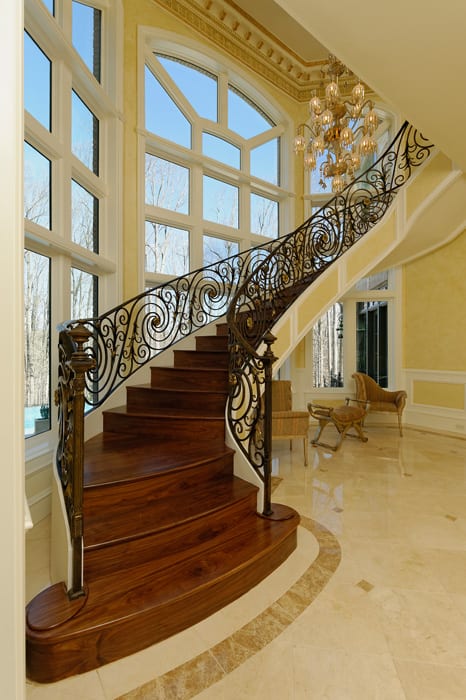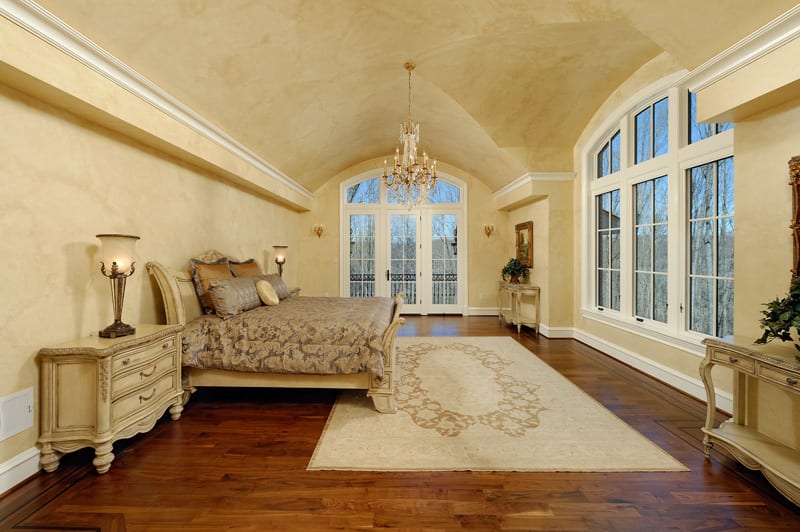 Designed to resemble a manor house, this home sits on eight acres in Great falls, stretching out across the bluff of a hill. The Strathmore has three wings of the house, each stretching toward the hills and the views. The exterior is highlighted with the grand doorway and precast entry. A soft brick veneer provides a background for a dynamic elevation with detailed precast trim and surrounds.
Grand windows with ornate plaster trim detailing, bring dramatic light into the homes interior. The main interior spaces are adorned with plaster ceilings and custom finishes on the walls. The main stair floats in front of a grand window filled bay and two story domed foyer. The owner's suite opens up with grand arched windows and a barreled ceiling and recessed balcony overlooking the trees.
The rear patio is centrally located and provides a great backdrop for the curved infinity edge pool. On the opposite side of the house a raised Loggia provides the perfect location to enjoy the summer breezes and wildlife below.