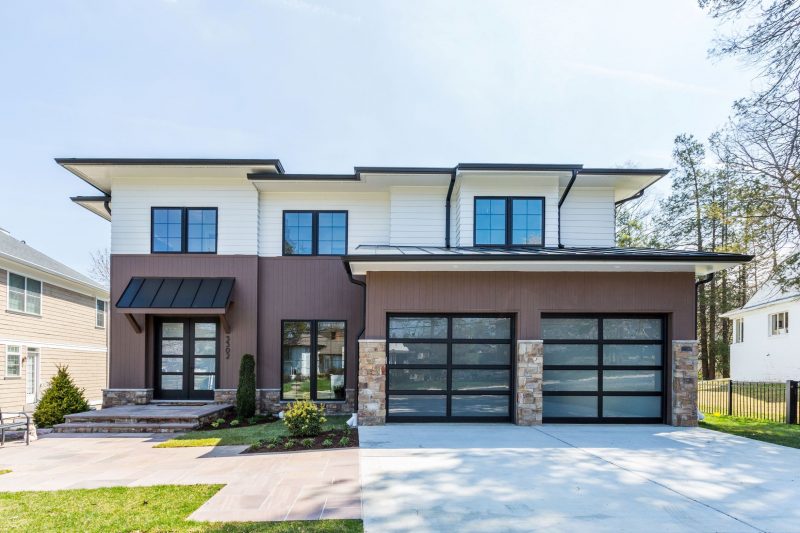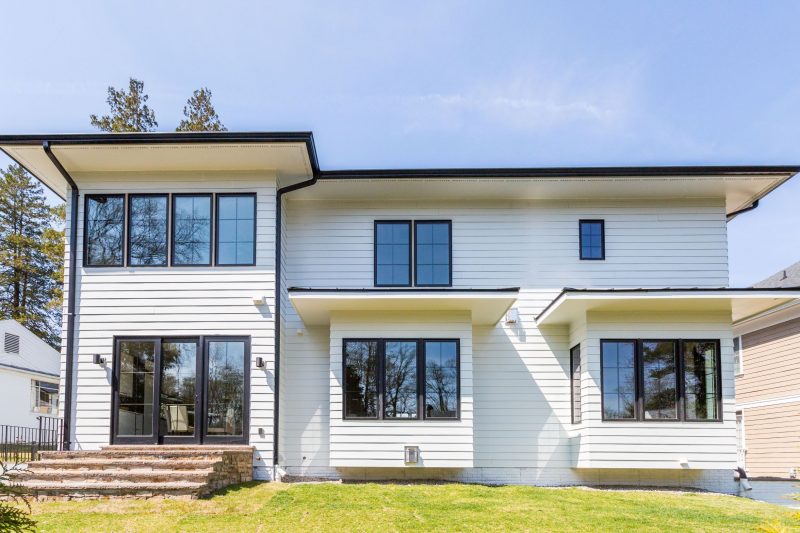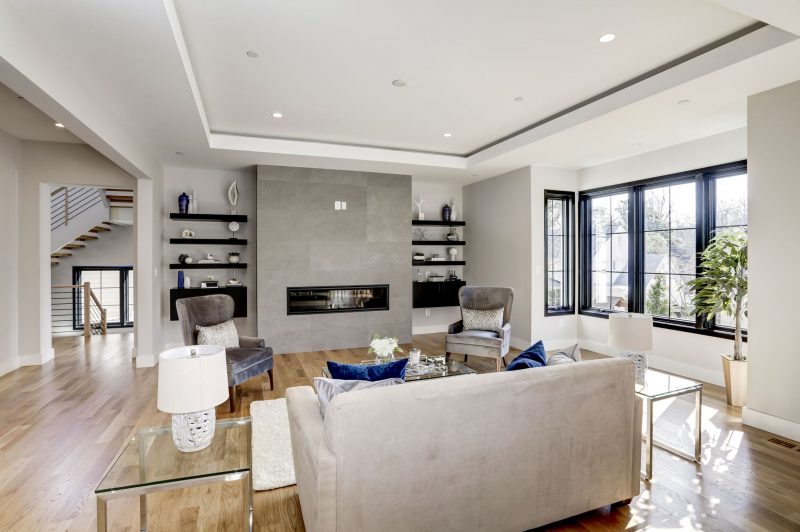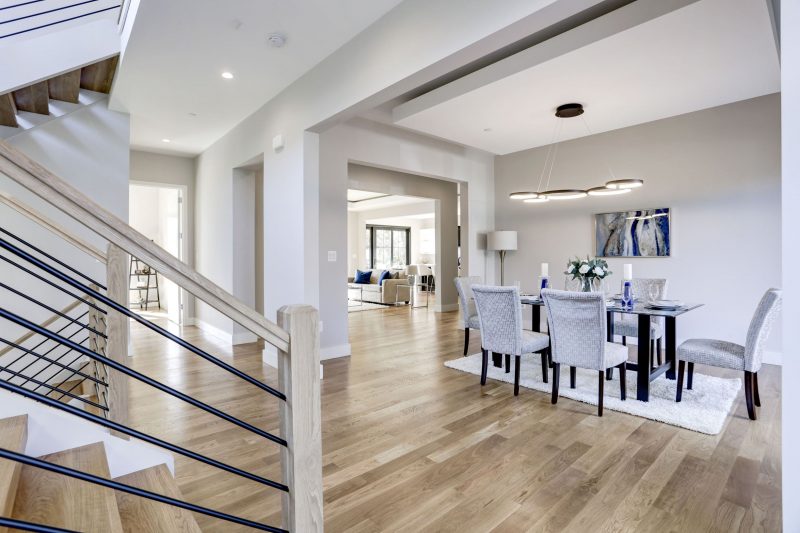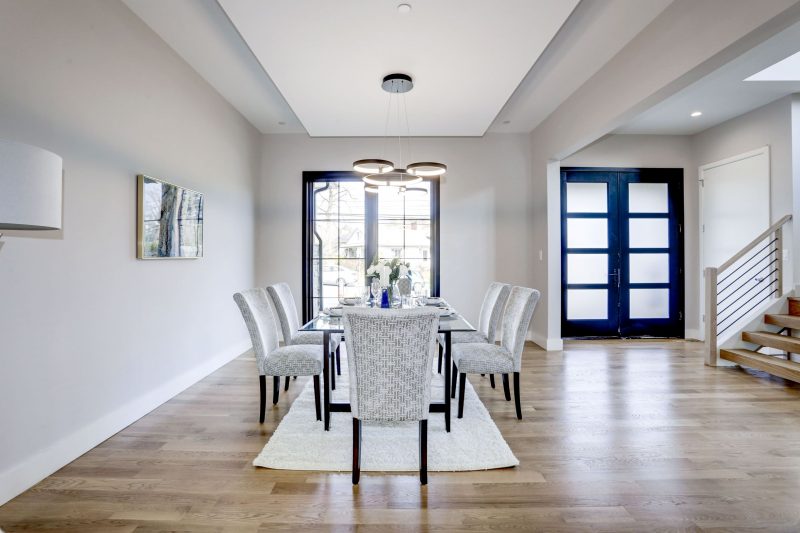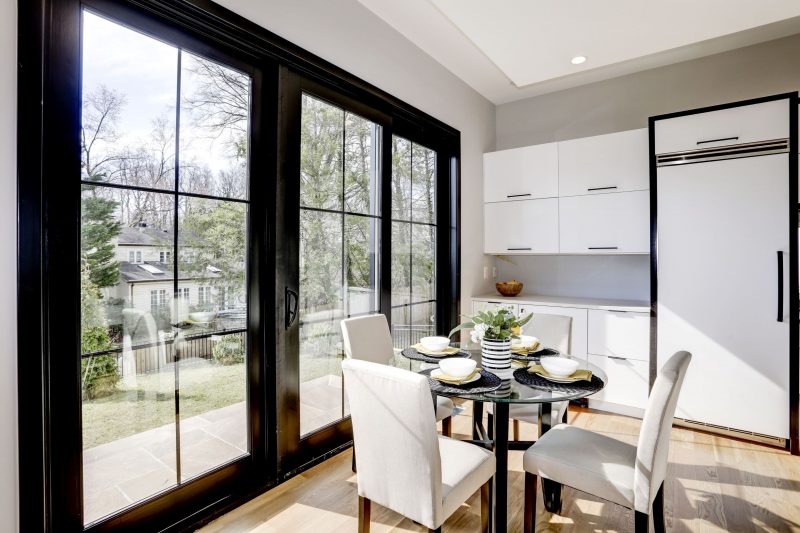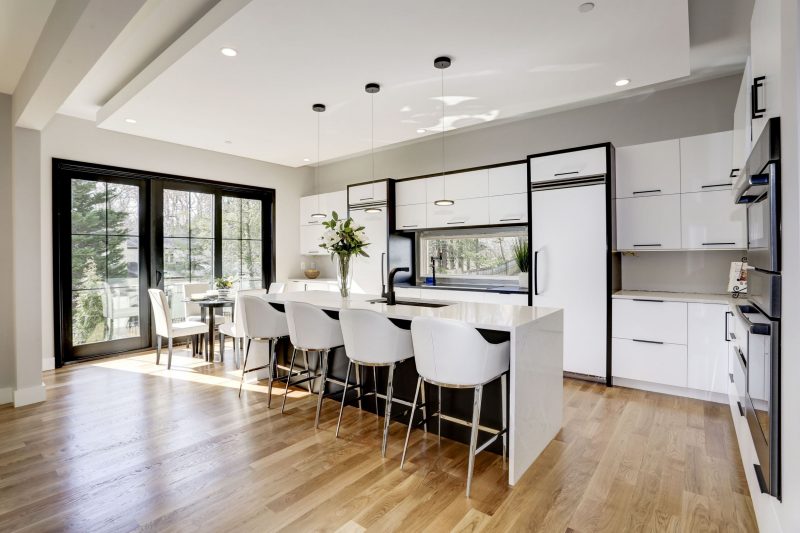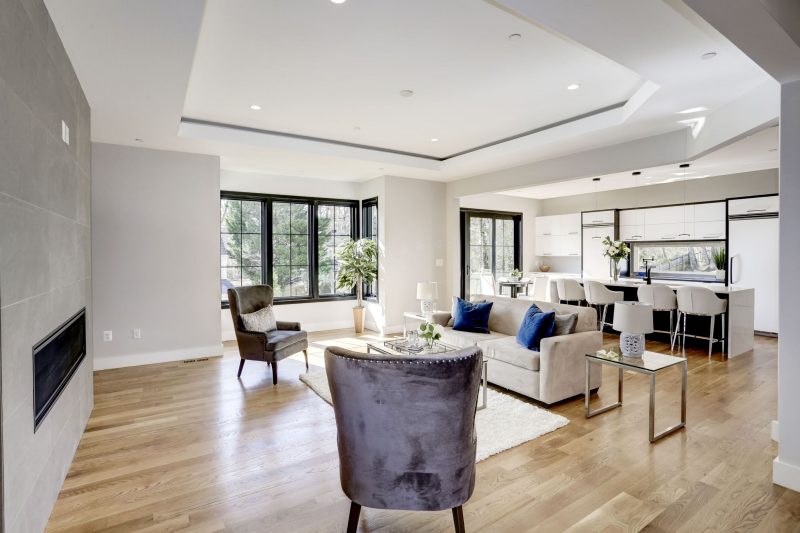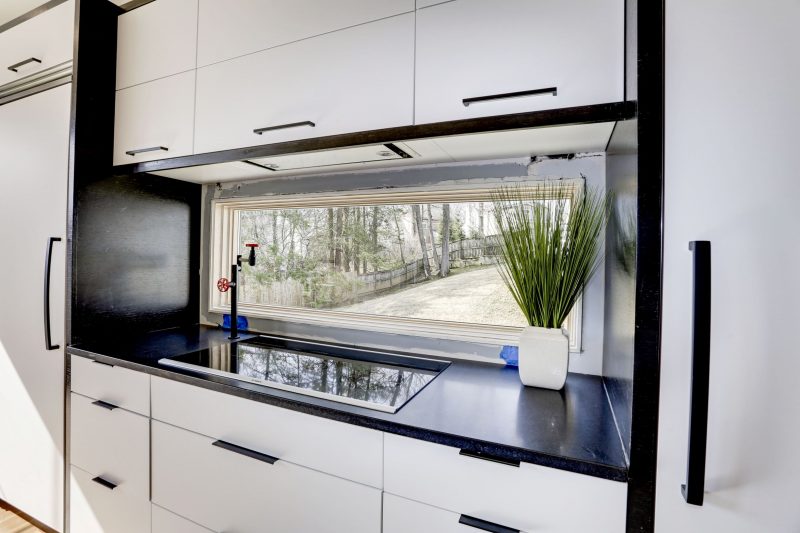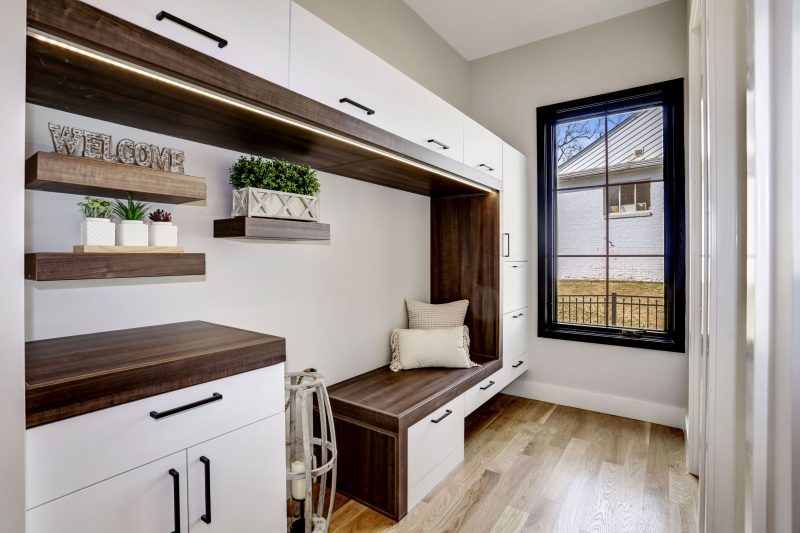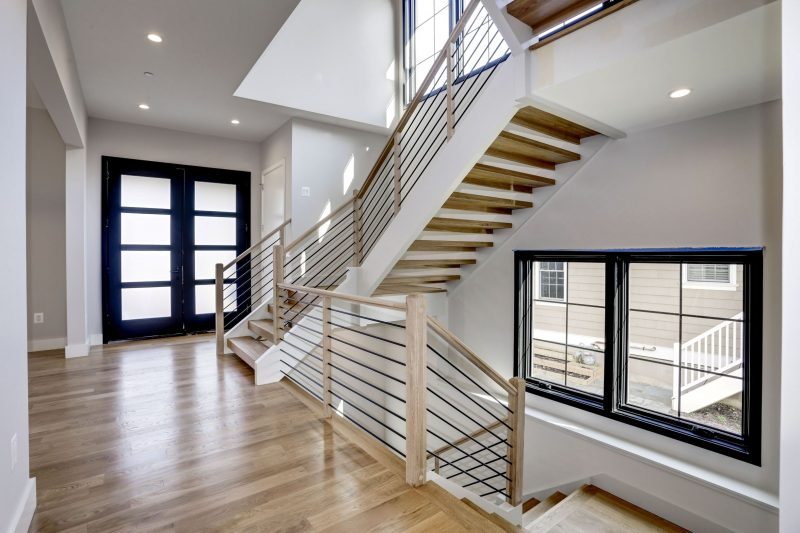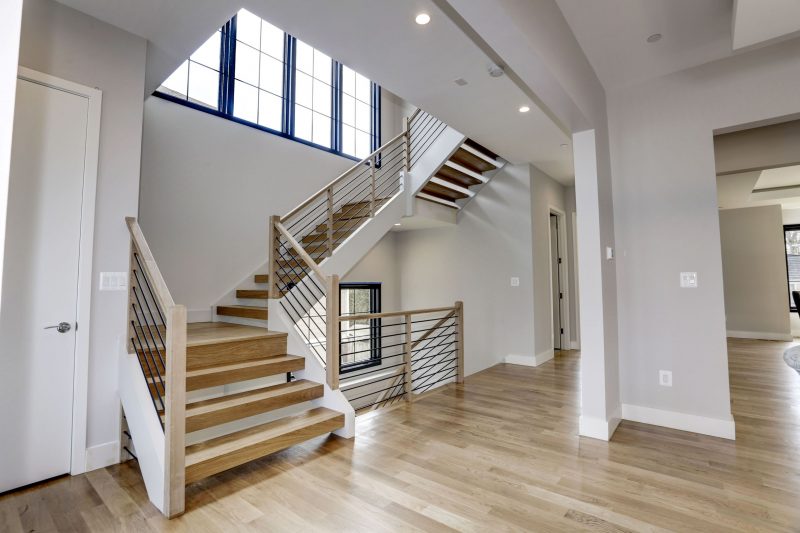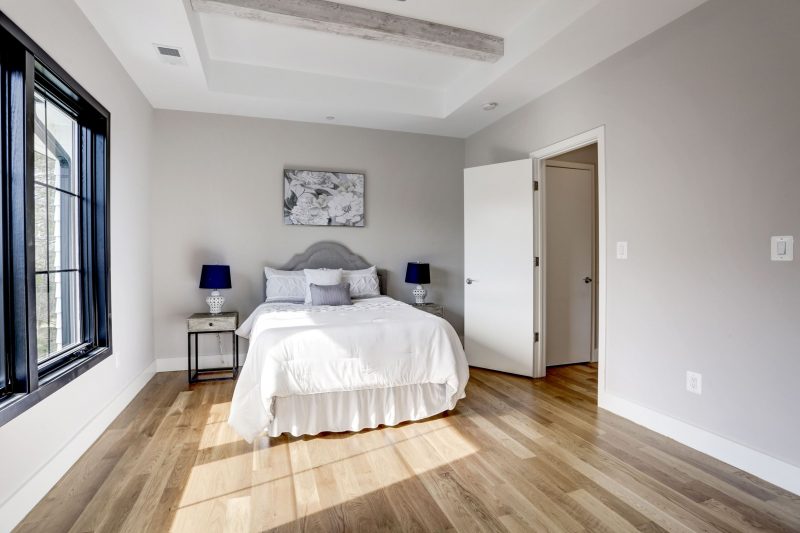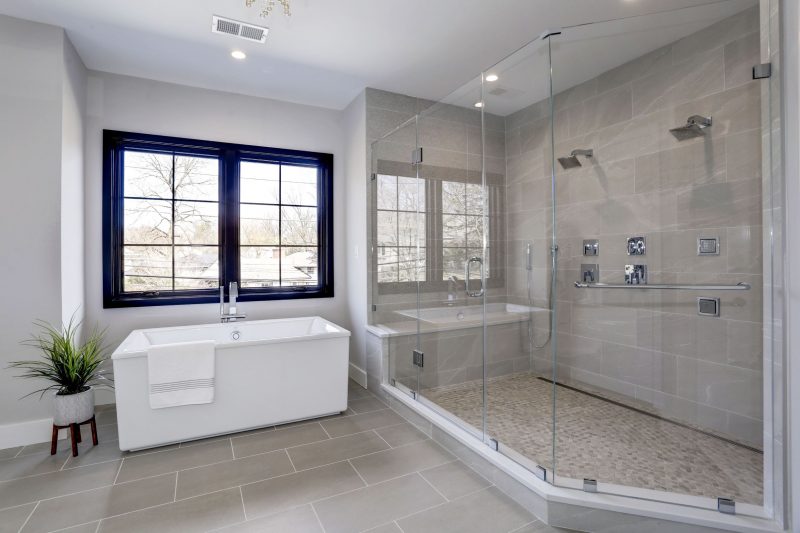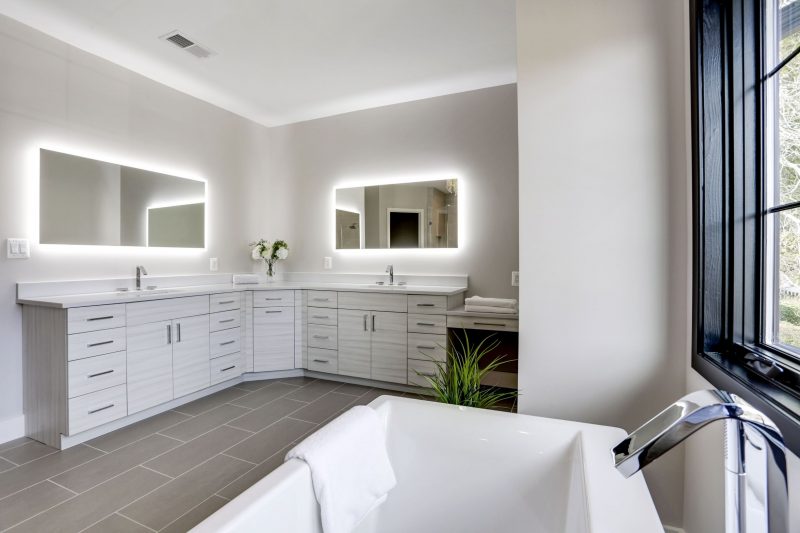 This contemporary style house maximizes footprint on a narrow lot. Simple lines, low sloped roof pitches, and large overhangs characterize this house and set it apart from neighboring lots. The horizontal siding is carried to the corner, and the elimination of corner trim provides a clean look to the house.
Inside the home, the open floor plan is made simple by carrying the hardwood floor throughout the main level. The raised ceilings provide a recessed cove with lighting, while the dropped ceilings are done in a similar, but reversed fashion. The kitchen showcases a polished panelized ceiling that attracts the eye with its pendant and recessed lighting.
The main staircase is an open riser stair, with horizontal guardrails, which make the stair case feel light and open. Large windows contribute the bright feeling and bring in a lot of natural light.The contemporary language is carried through even to the mudroom, where recessed lighting accentuates a panelized wood trim that mimics a folded plane around the cabinets, cubbies, and bench.
In the Owner's bath, ambient lighting behind the mirrors, coupled with the large windows over the tub, brighten up the space and the huge shower.
The basement showcases a wet bar off of the game area and recreation room. All fireplaces are modern, linear fireplaces. The one in the basement is surrounded by a metal panel mantle.