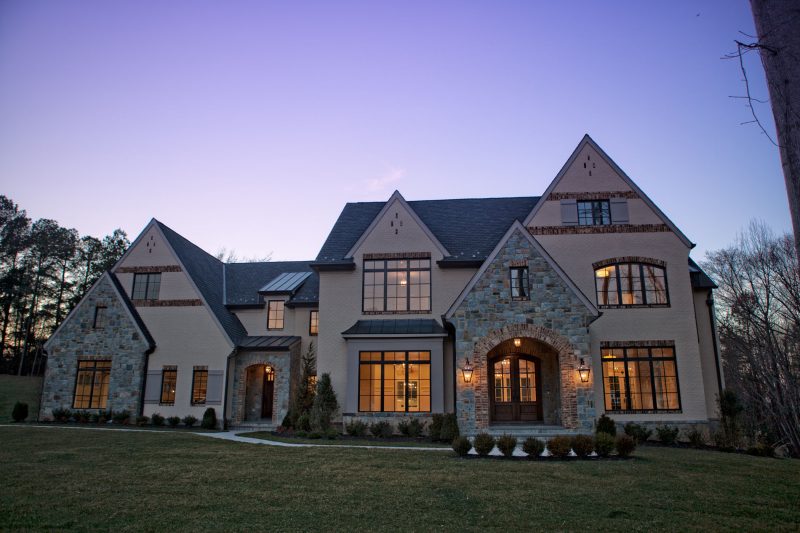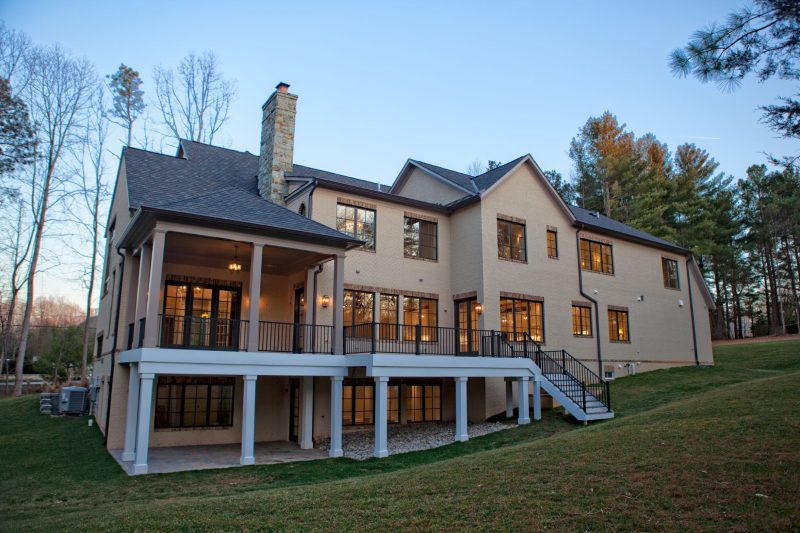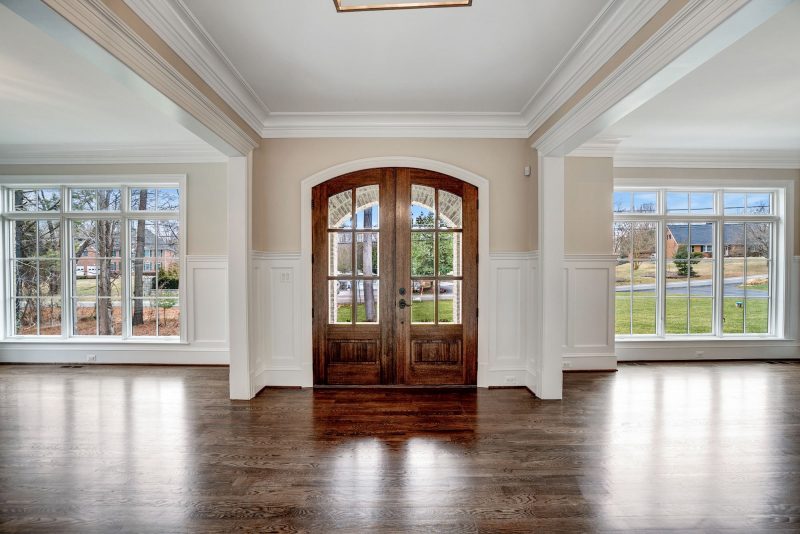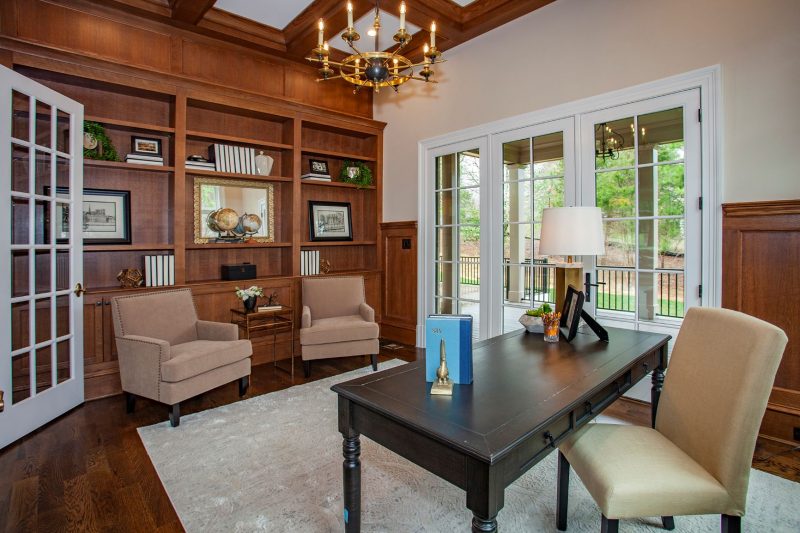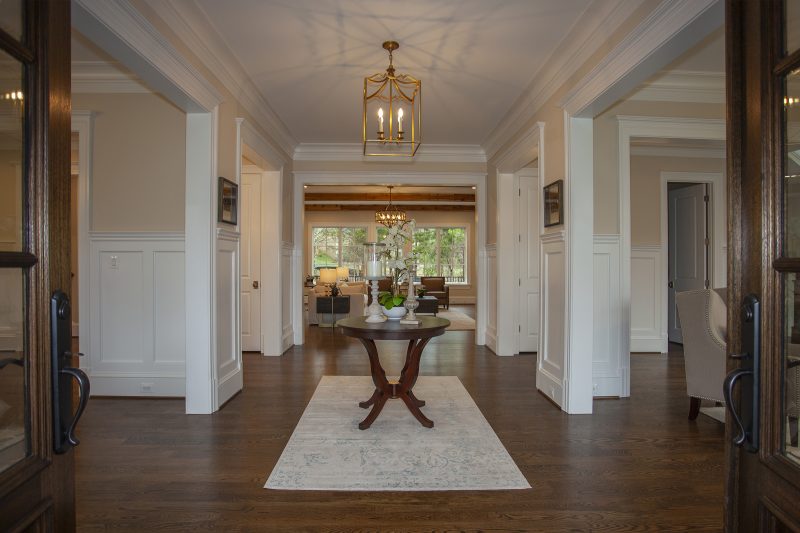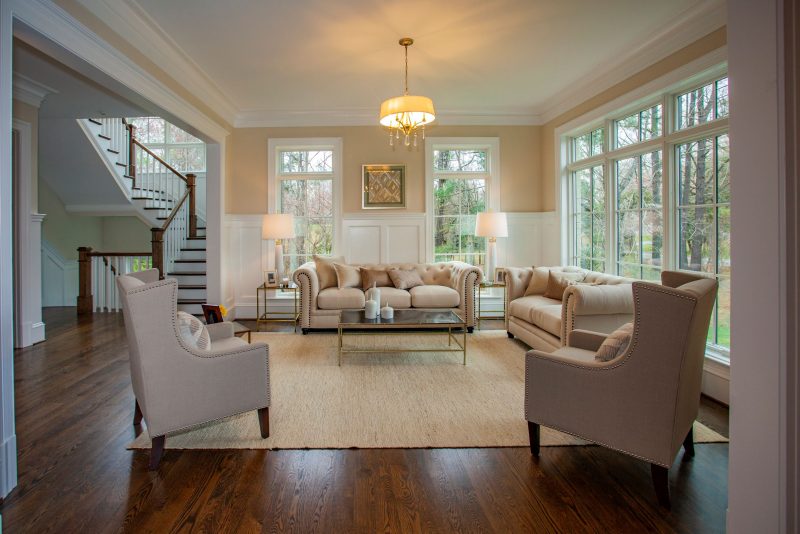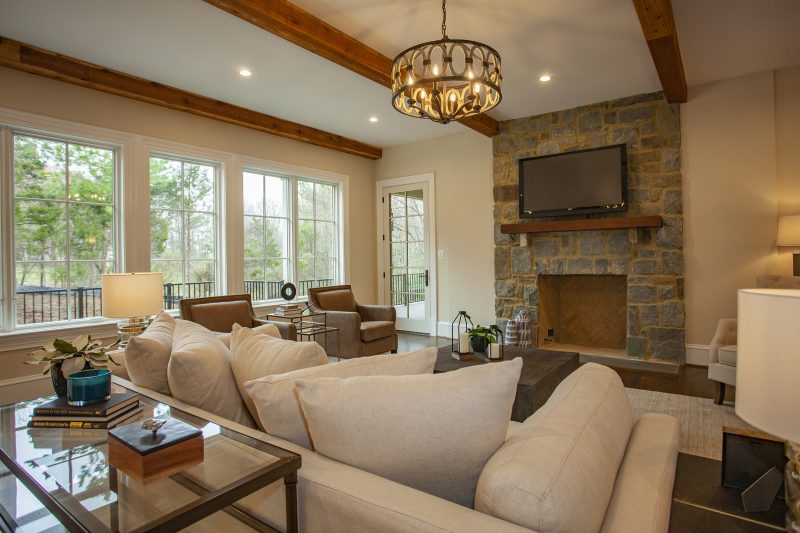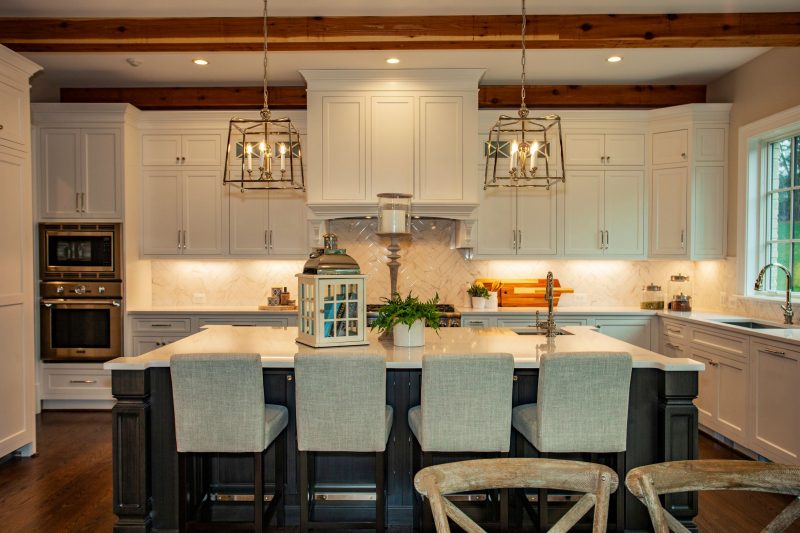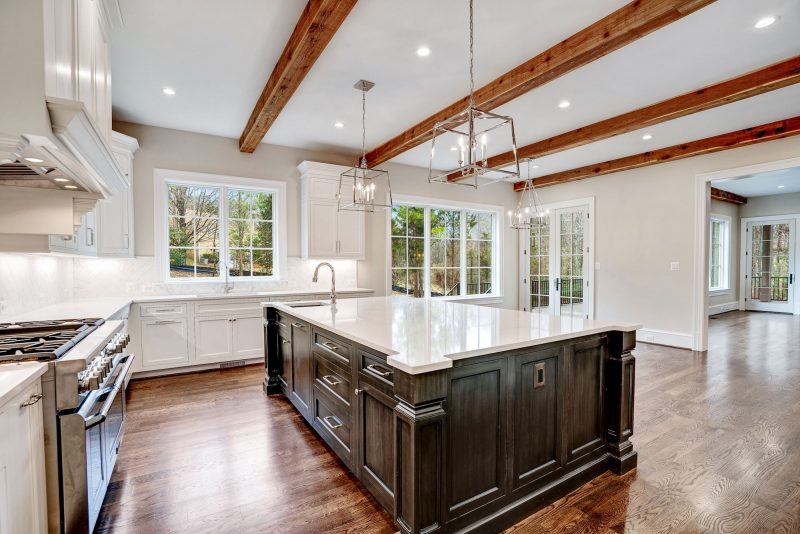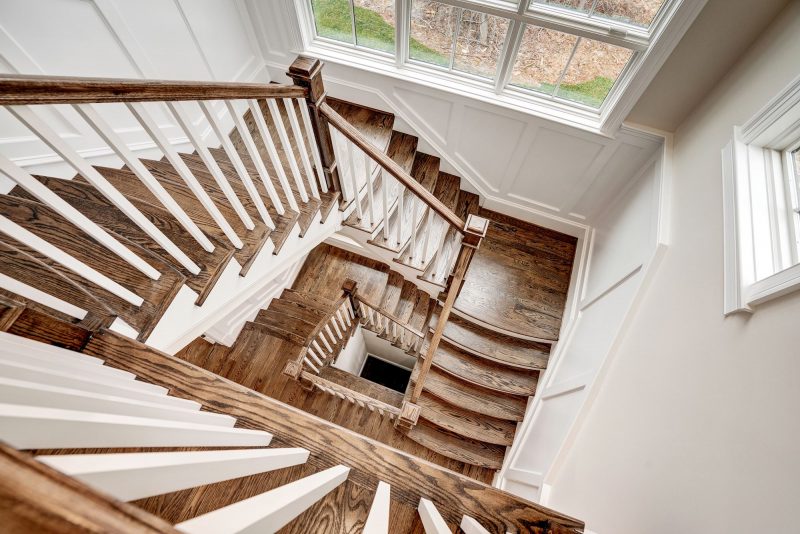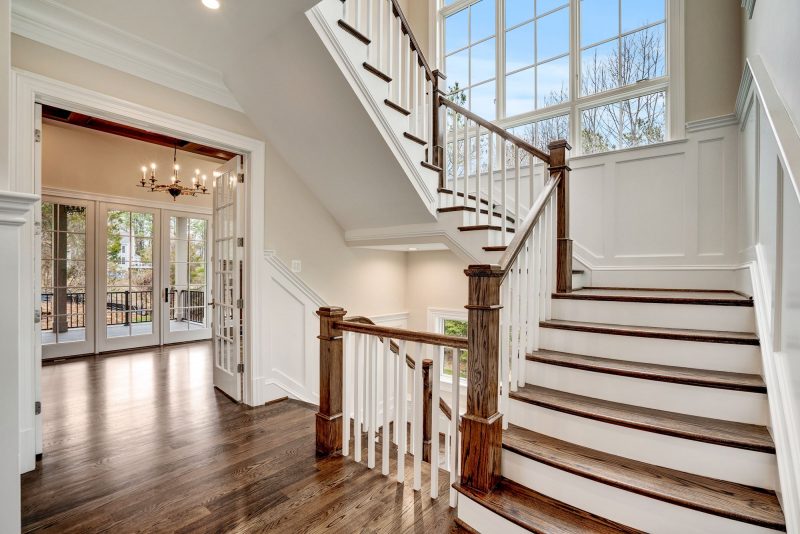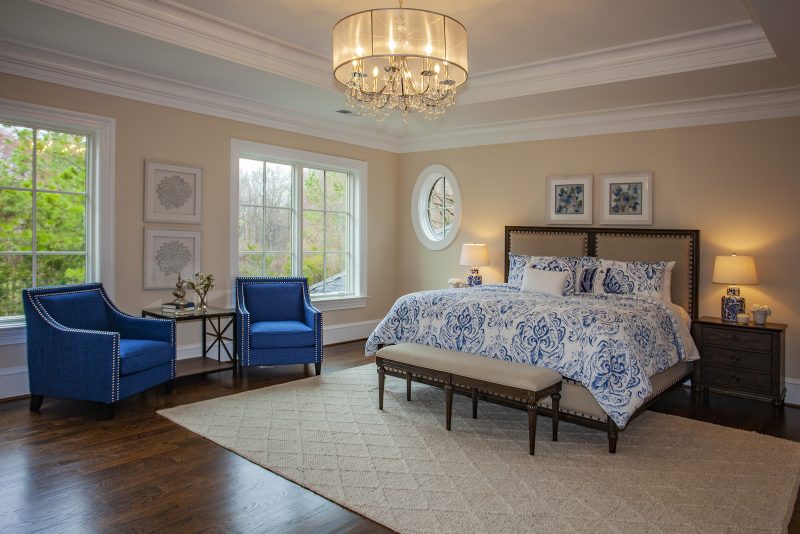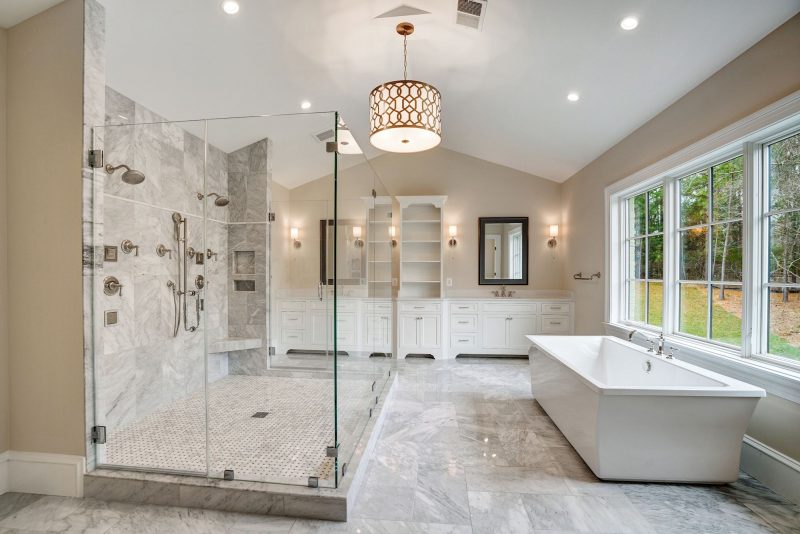 Set in Great Falls, this home combines the French country look with the more contemporary open floor plan and large windows to bring in a lot of natural light. The openness of the home is felt through the connection between the kitchen, nook, family, dining room, stair, and foyer. These spaces are also visually connected by using the same hardwood flooring throughout.
The stair itself has a curved tread which adds a bit of elegance to gradual and easy climb. Windows on 2 walls of the corner stair bring a lot of light into the home.
The country kitchen has a luxurious kitchen island with ample seating. Heavy timber beams adorn the ceilings of the kitchen and the adjacent family room.
At the rear of the house, the Library/Office and kitchen nook spill out onto a covered Loggia and open deck. Tying these elements together on the exterior now creates a circulation and flow that is accessible from the majority of the back side of the house.
Meanwhile, upstairs, luxury is ample and provided to the owner's bath. The large windows bring in lots of natural light. The space is further enhanced by the vaulted ceiling and large, glass encased, shower.